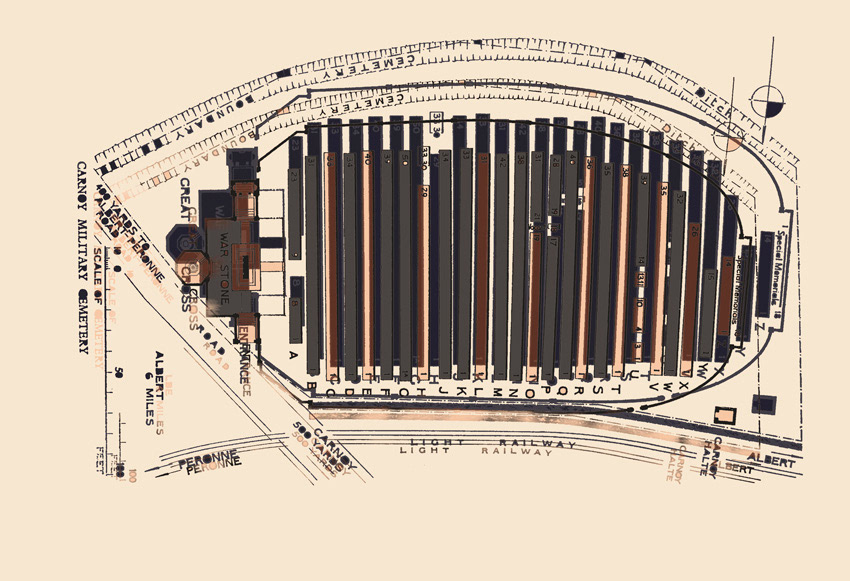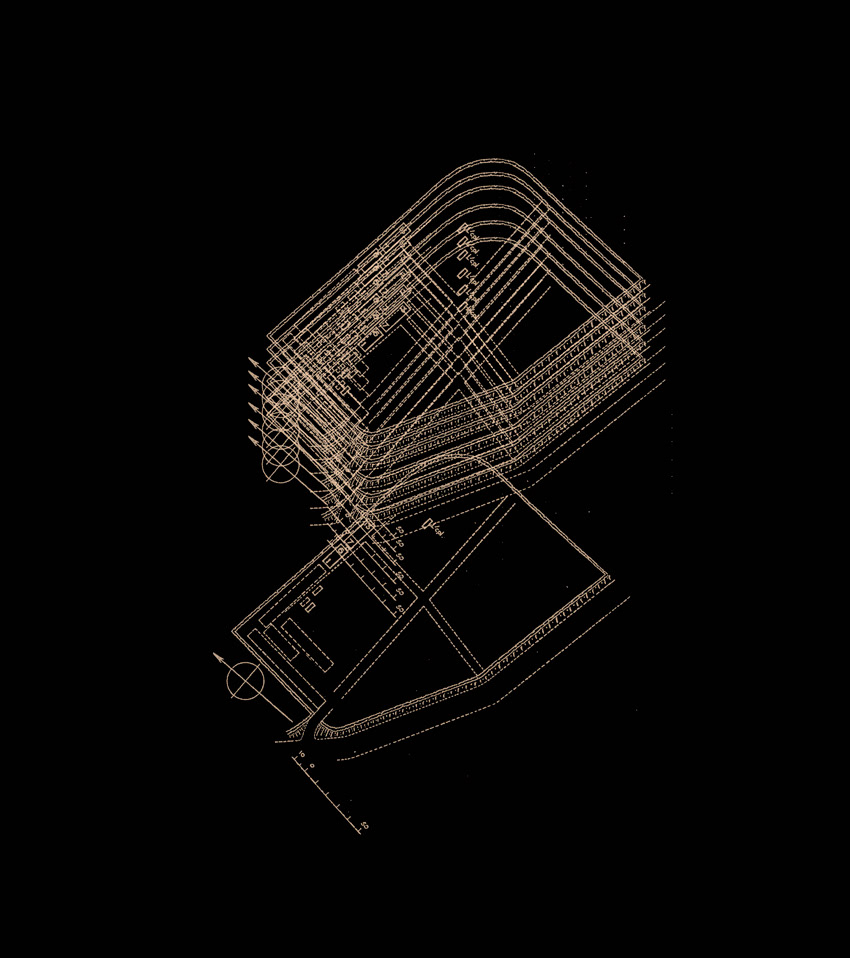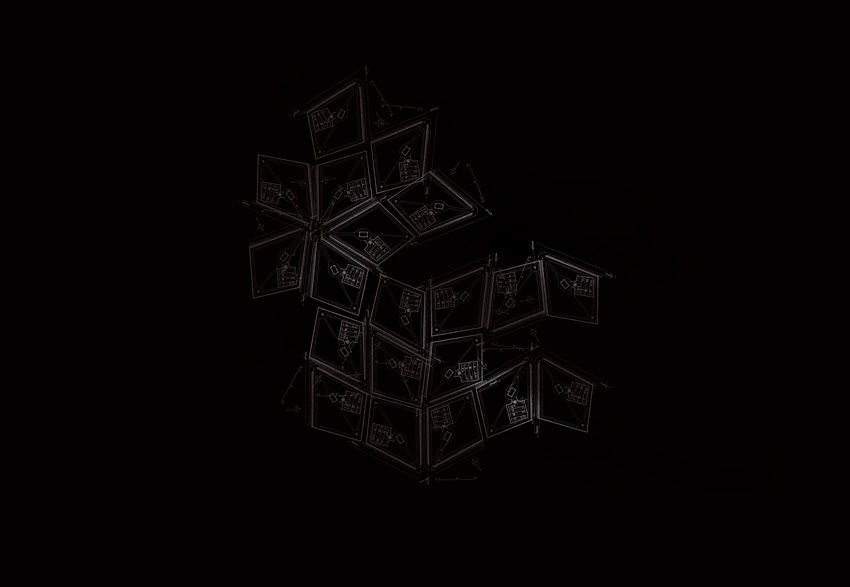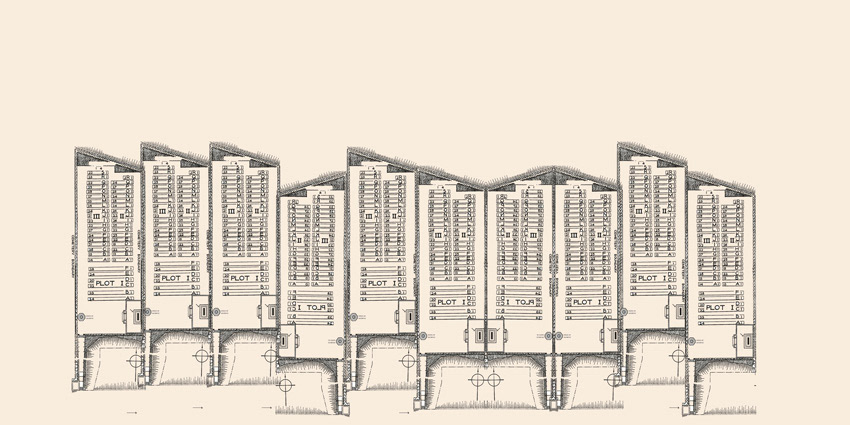 Civilization case V: The Plot
The idea of the "Plot" project was born when I discovered the plans of the cemeteries of the soldiers killed during the combats of Somme. Despite the tragic of its reading, the evocation of battles and misfortunes of the First World War, I was interested in perceiving in them an aesthetic connotation.

From the plans I have removed all the information and reference
to the region, leaving only grave charts of soldiers, altered and presented
purely on aesthetic terms.

The term "Plot" contains and suggests a series of definitions that expand the meaning of the works.
Civilización caso V: The Plot
La idea del proyecto "Plot" nació cuando descubrí los planos de los cementerios de los soldados muertos durante los combates de Somme. A pesar de lo trágico de su lectura, laevocación a batallas y desgracias de la I guerra mundial,me interesaron por percibir en ellos una connotación estética.

De los planos he quitado toda la información y referencia a la comarca, dejando sólo su cuerpo formado de infinitos puntos y rectas, con el cuales he trabajado.