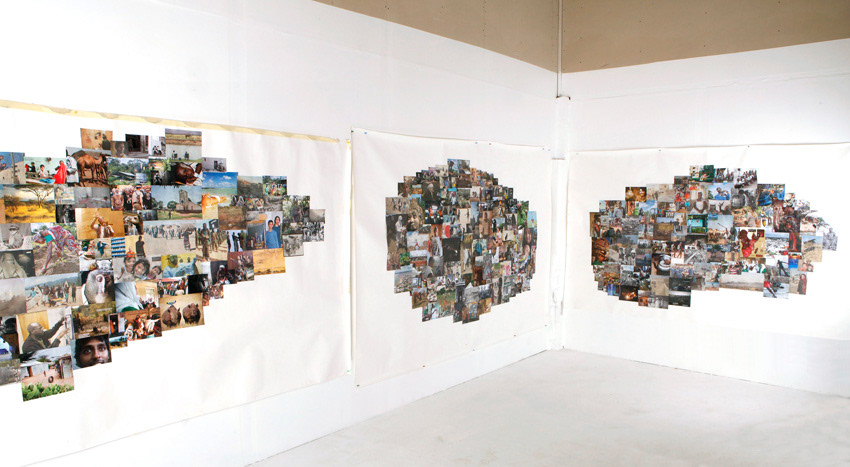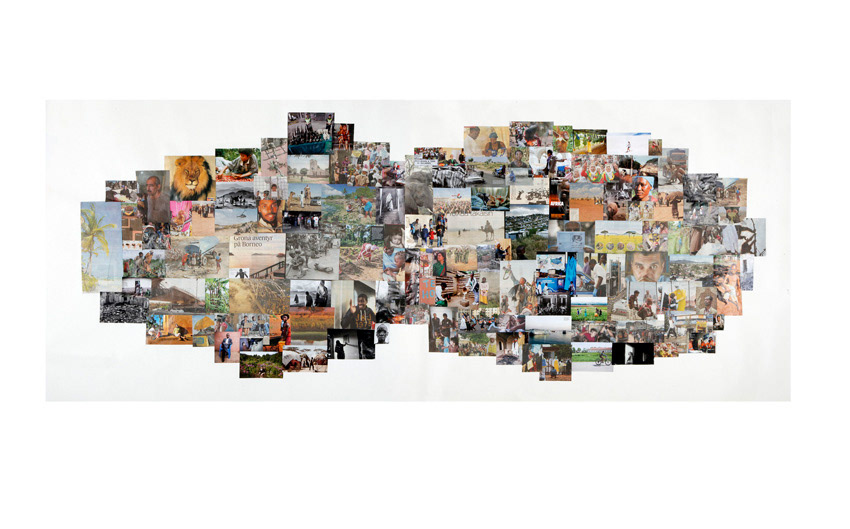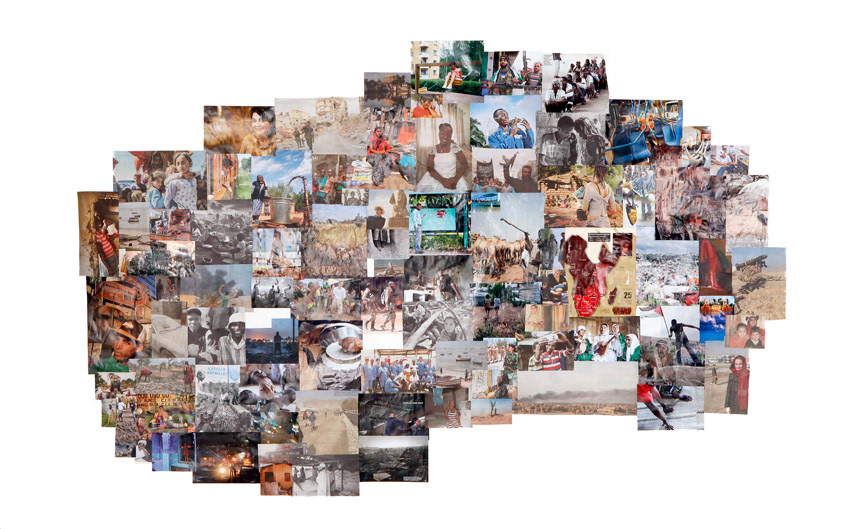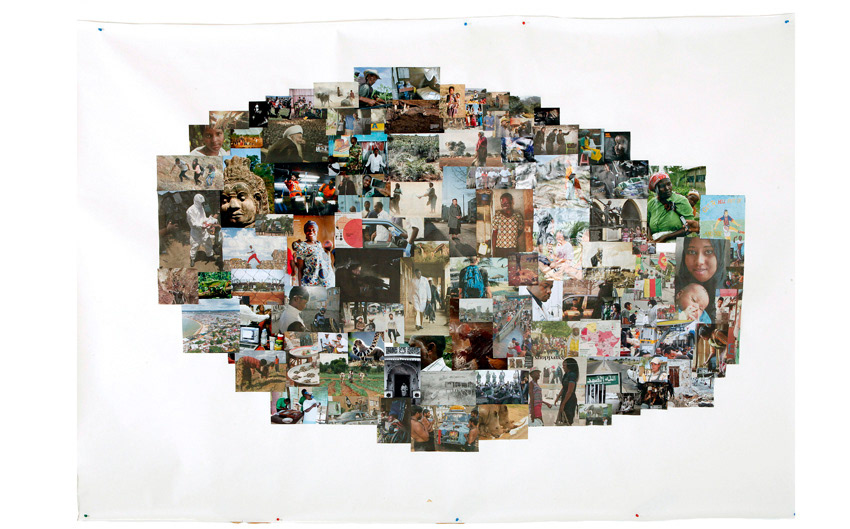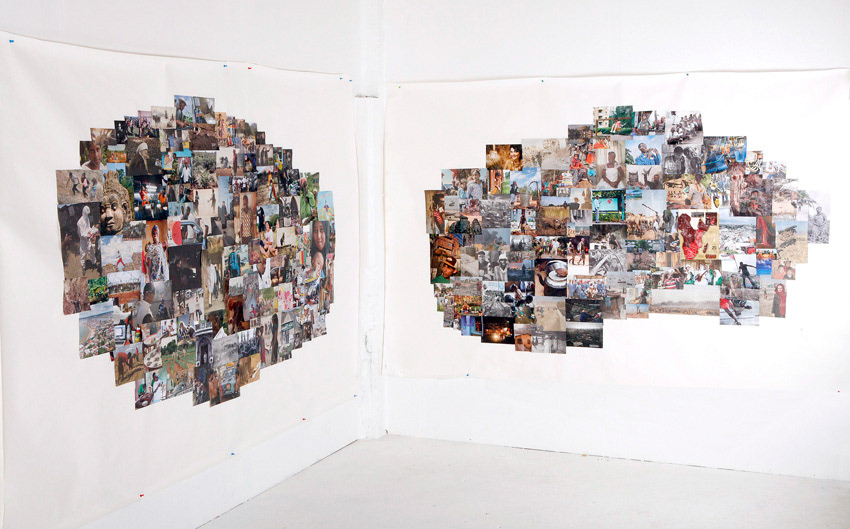 In January, February and March 2015, Adolfo Vera collected systematically the pictures referring to Africa, America (except the USA and Canada) and Asia printed in Finnish media to compose a collage. Is the press an information media when its lens seems to have a predilection for war or poverty, fauna or exoticism?
Desconfiar de las imágenes
 2016
Durante los meses de enero, febrero y marzo del 2015, Adolfo Vera recolectó sistemáticamente las fotos referentes a África, América (salvo EEUU y Canadá) y Asia, publicadas en periódicos de Finlandia, para armar un collage. ?Es la prensa un medio de información cuando su lente parece tener predilección por guerra o miseria. fauna o exotismo?