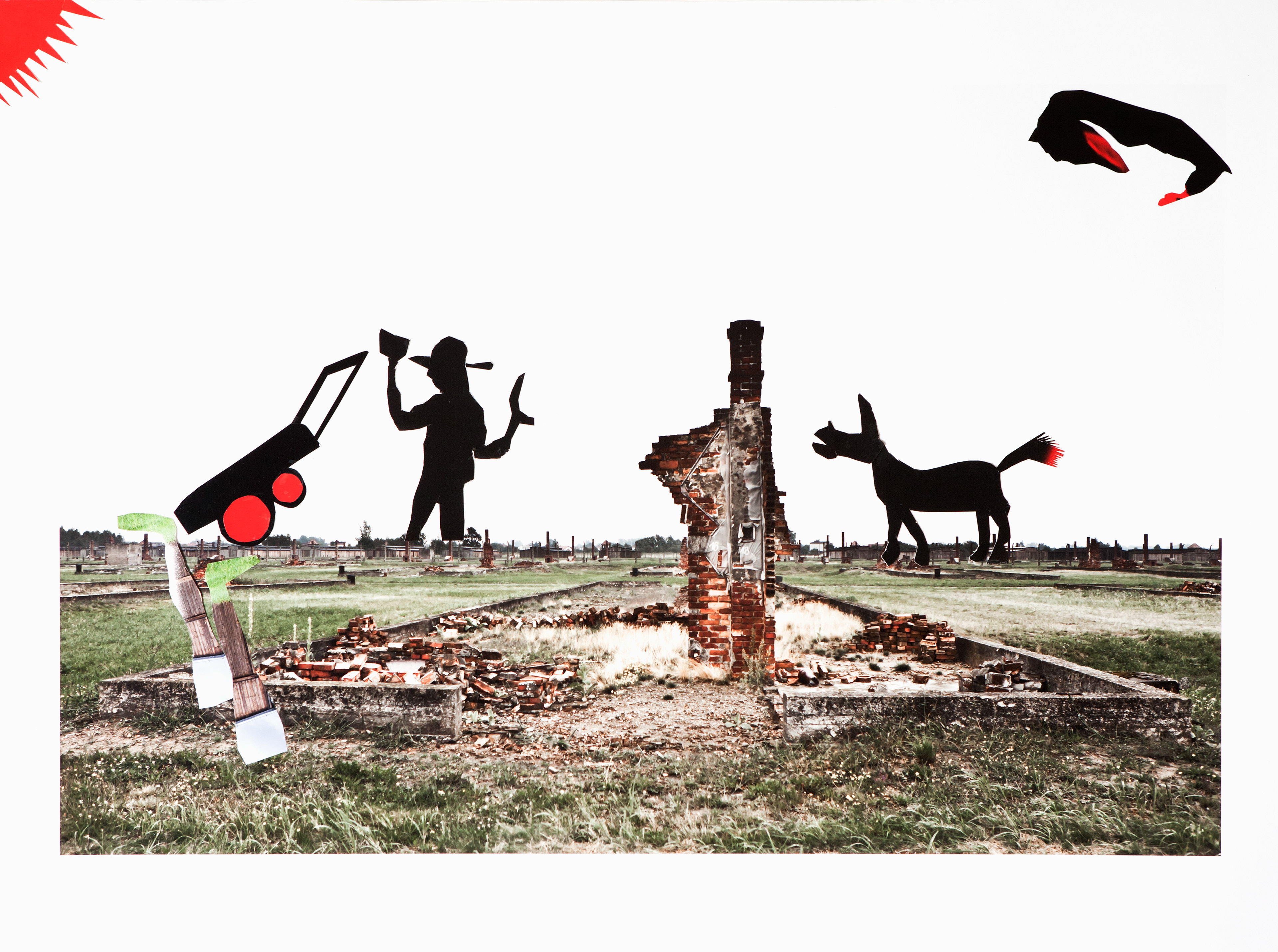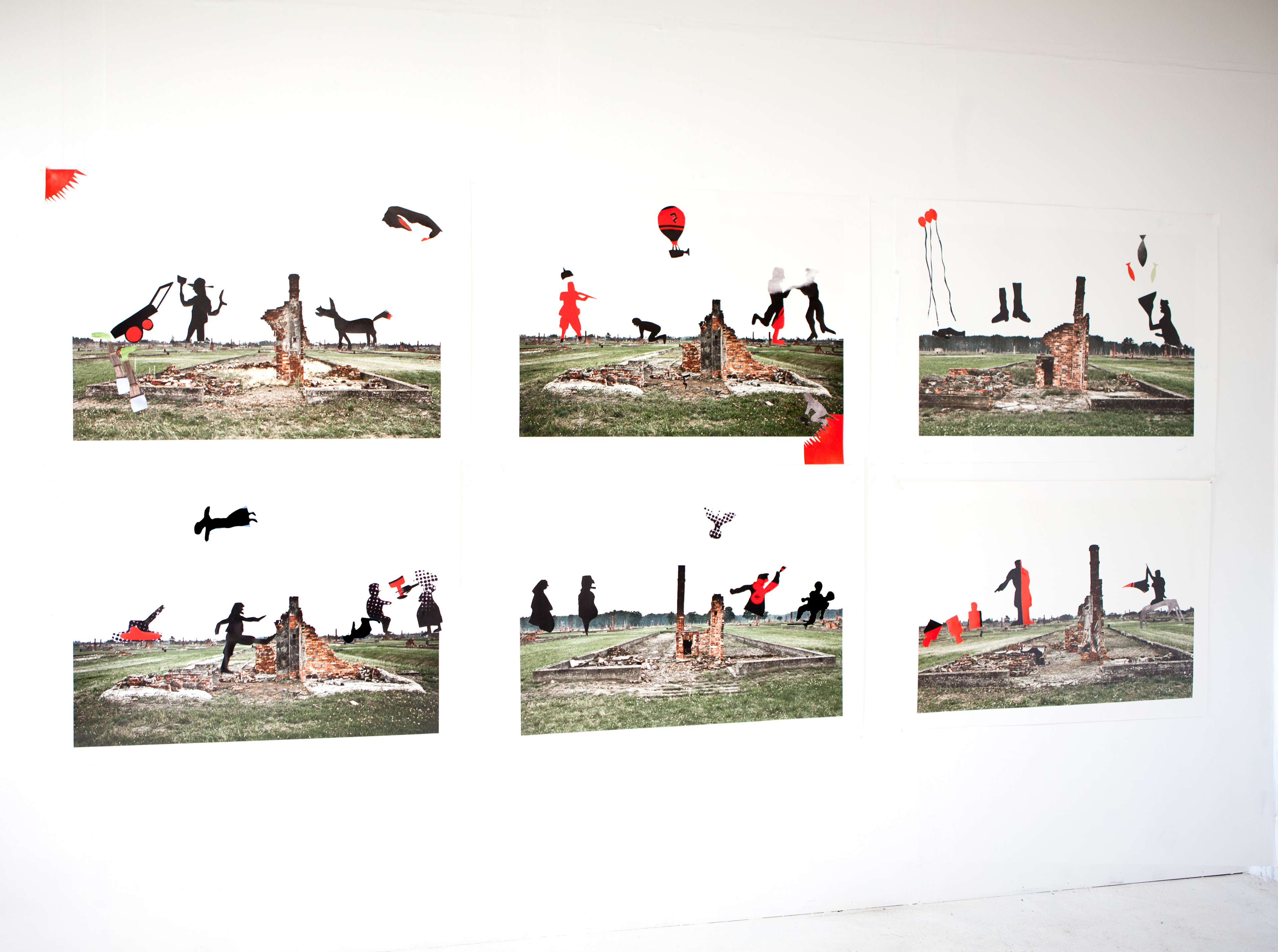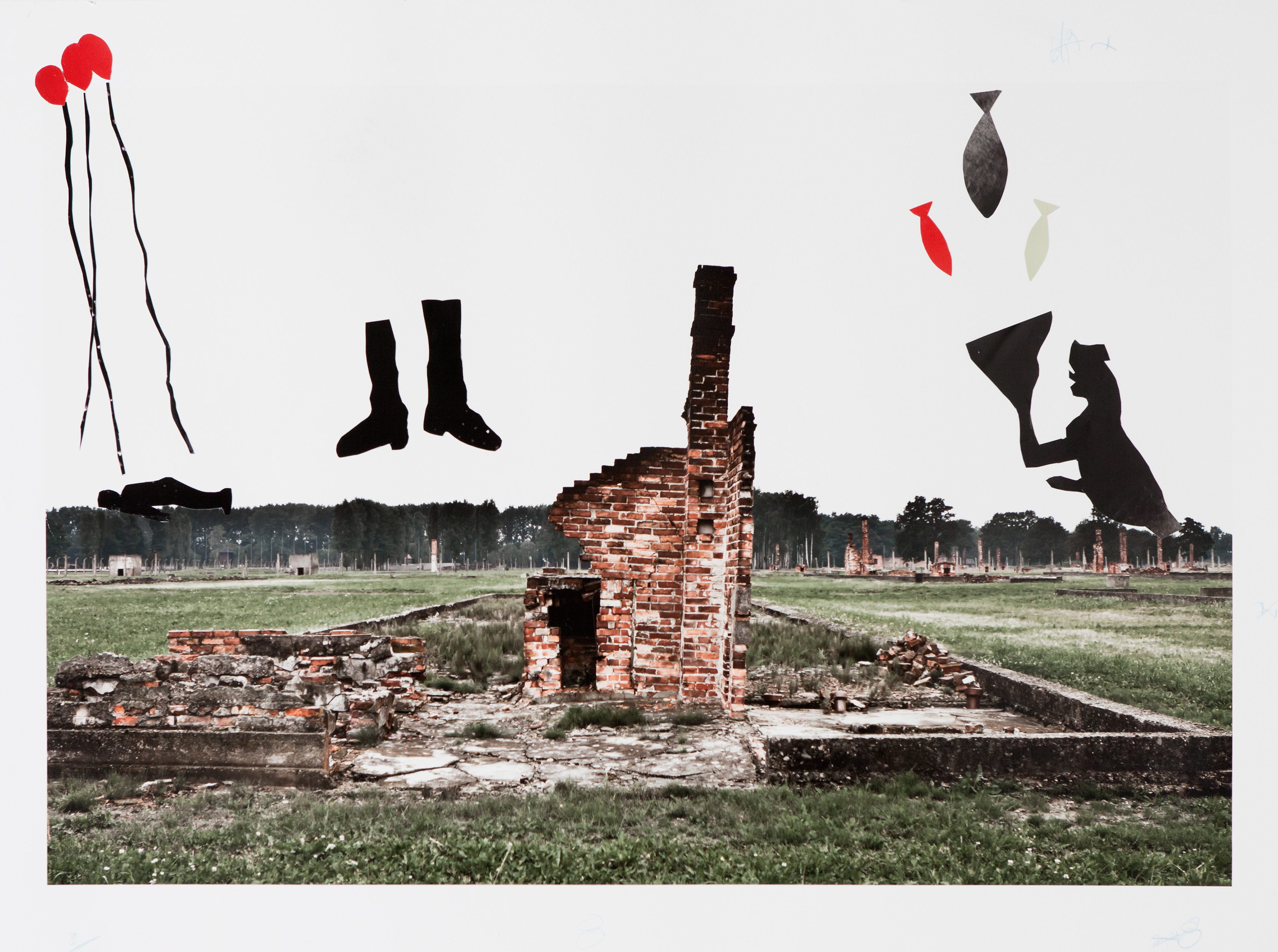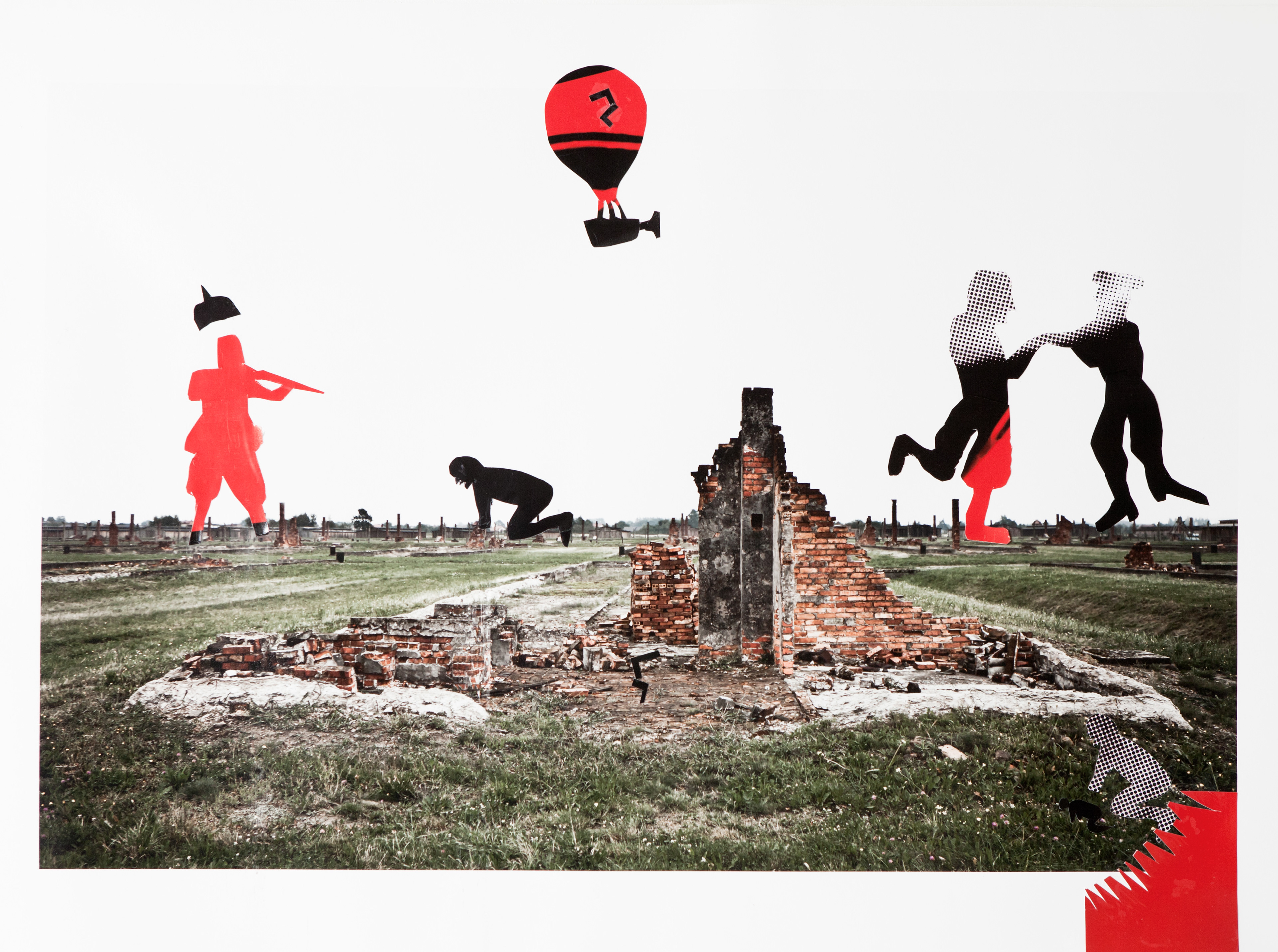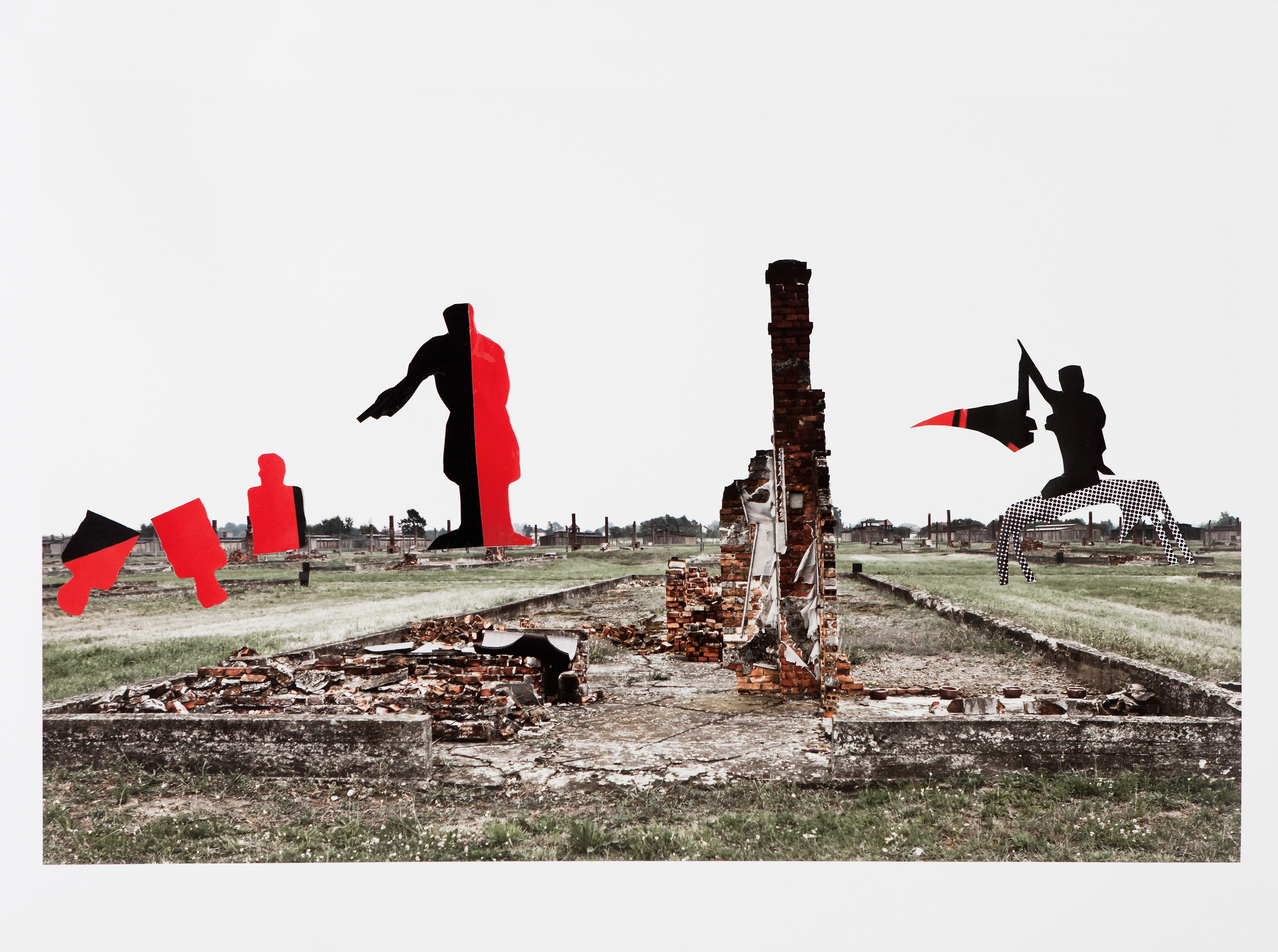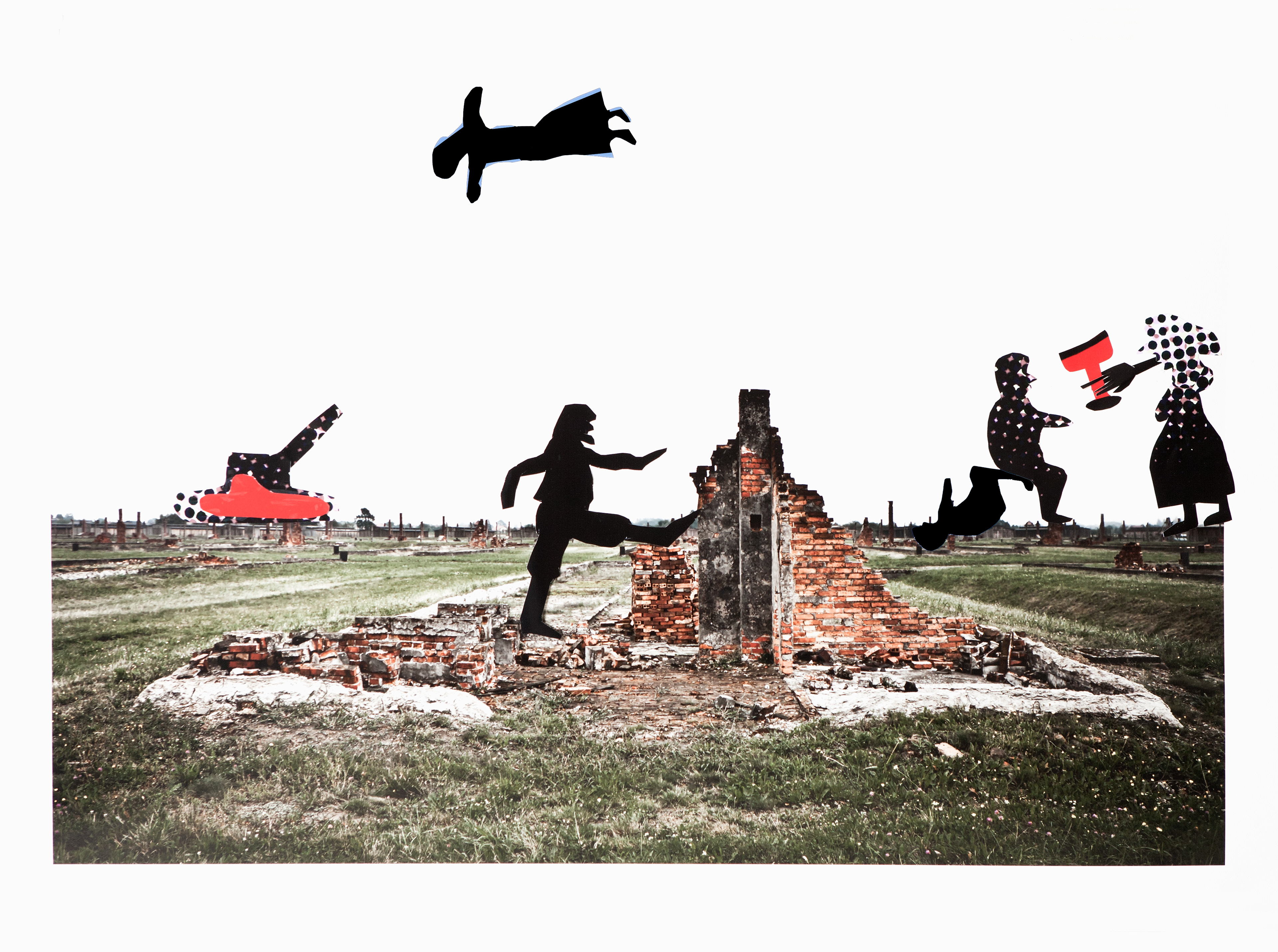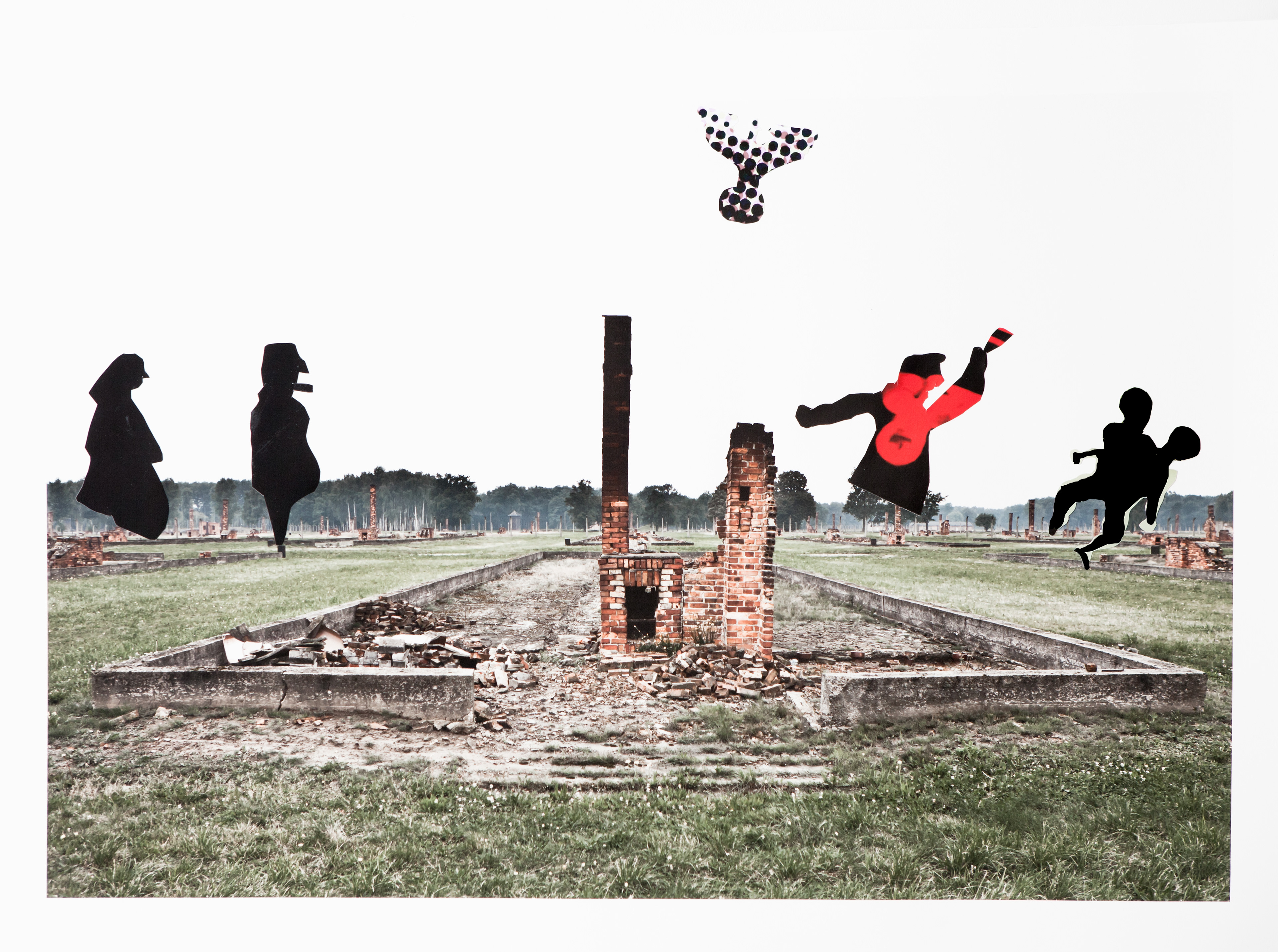 Untitled, (after Kentridge's Six Drawing Lessons), 2016
By bringing together the remains of the Auschwitz barrack chimneys and childlike drawings, Adolfo Vera convenes the needed memory work on the poisonous fruits of an idealistic philosophy that paved the way to the holocaust. His pictures bring to mind key concepts like freedom and powerlessness, submissiveness and responsibility, guilt and oblivion. grace and reification. 
Sin nombre, (después de seis clases de dibujo de  Kentridge) 2016
Al conjugar lo que quedó de las chimeneas de los barracones de Auschwitz con dibujos de corte infantil, Adolfo Vera invoca el necesario trabajo de memoria para con los venenosos frutos de la filosofía idealista que posibilitó el holocausto. Sus imágenes traen a colación conceptos claves como libertad e impotencia, sumisión y responsabilidad, culpa y olvido, gracia y codificación.